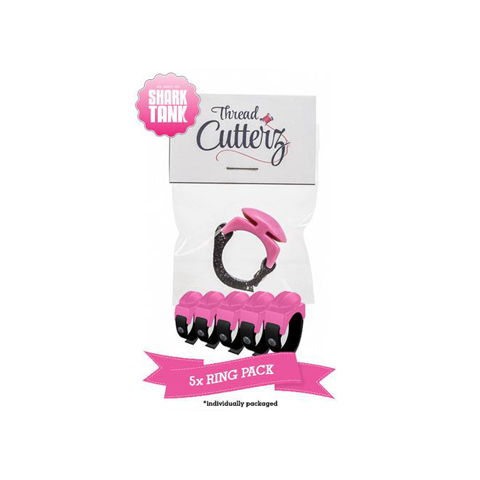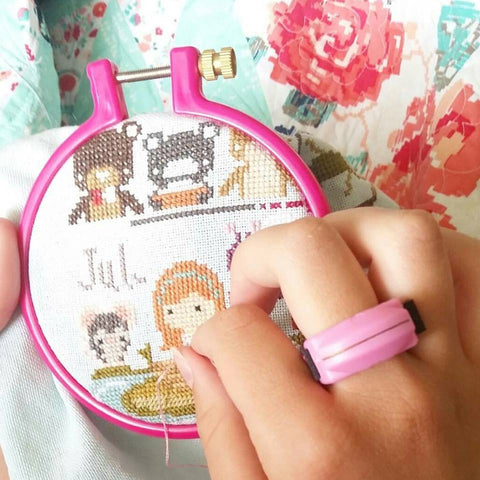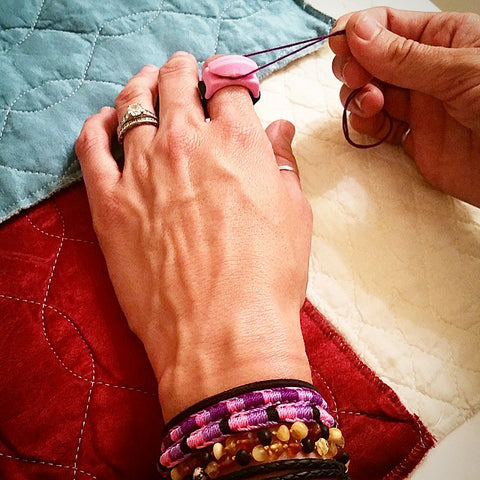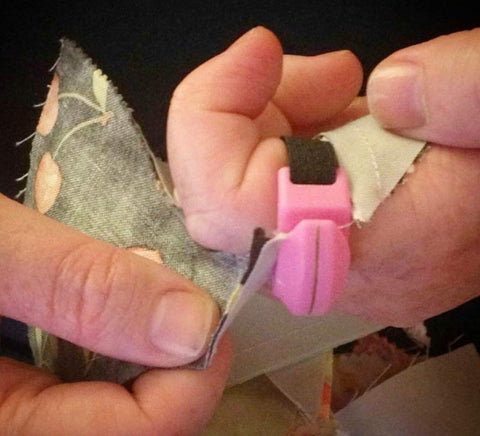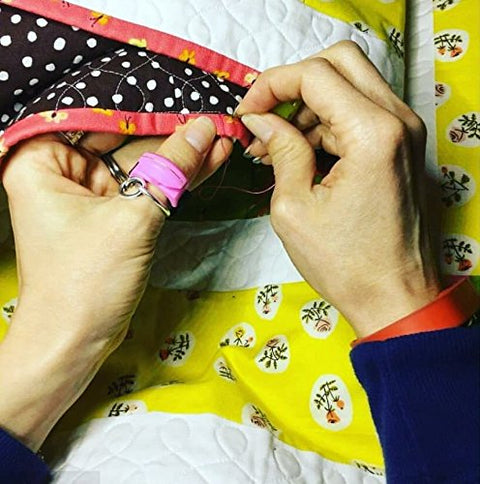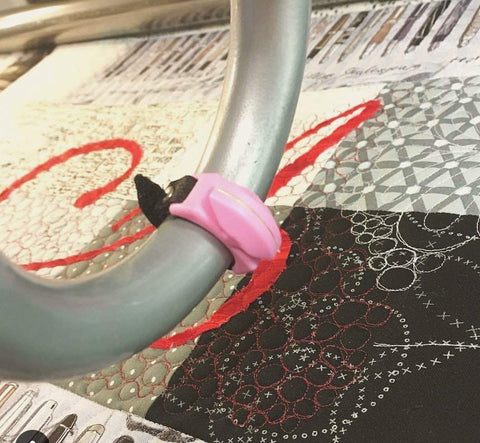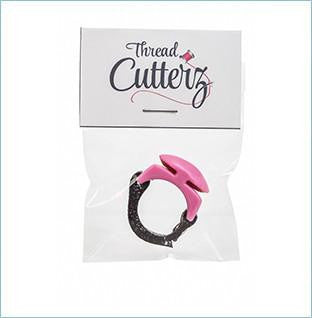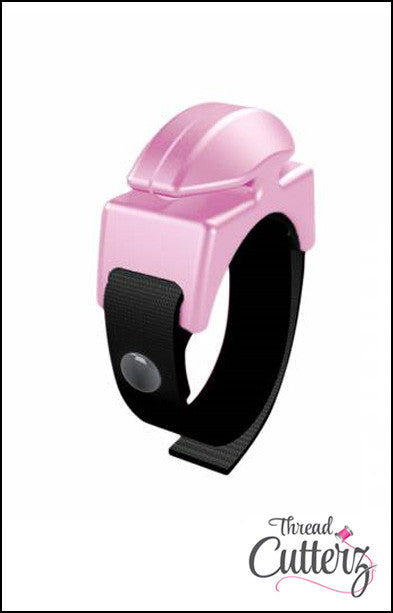 Thread Cutterz Pink Ring (5-Pack)
$50.00
$60.00
you save $10.00
Package Deal!  Buy a 5-Pack of Thread Cutterz Rings and SAVE $10!
A ring worn on the finger that cuts thread is finally here! Perfect for all your crafting needs, this sleek, adjustable ring is the perfect tool for quick and efficient cutting of yarn, thread and floss. Great for all types of crafting including sewing, jewelry-making, floral design and even gift-wrapping.
Each Thread Cutterz Ring is individually packaged.

Two-sided stainless steel blades and stainless steel rivet set in an ABS plastic.

Ultimate in durability and safety.

Velcro adjustable strap to fit all size fingers.

Airplane friendly. Bring your ring when you fly, travel.